Google My Business Ranking and Management
Rank in Google My Business
Google My Business Top 3 Listings
As one of the most effective and powerful tools for search engine optimization, Google My Business Management has grown enormously over the past few years. A GMB expert will help you make the most of your Google listing.
We serve all cities in Miami-Dade, Broward and Palm Beach Counties.
Our GMB Management Services will:
Boost your online visibility and Google ranking


Lead generation and conversions increased


Engagement enhancing


Build a better online reputation


Improve ranking locally


Gain a competitive edge
Google is Your Selling Platform
Most business transactions are now done on Google, a platform where a vast majority of transactions occur.  Google is a presence in just about every business transaction, whether it is a potential customer searching for the right business, a potential customer looking up your business specifically, or a current customer seeking out information about you.
It is for this reason that a significant percentage of your search engine optimization efforts should go into optimizing your Google listing and ensuring its first impression is of high quality.
Get noticed by commanding attention
Using the basic elements that make up the building blocks for your Google listing. A GMB listing optimization campaign includes everything from categories to a detailed description, to the exact location of a map pin, among other things. Our Google My Business team can serve as your Google partners.
Create a strong online presence
The best way to secure a competitive edge is to strategically manage your Google My Business account and optimize its features. Making use of every service Google provides for your business (such as offering monthly photo updates) and staying on top of their upkeep are the best ways to gain leverage. 
Establish a relationship with customers
Your GMB listings are also a great opportunity to showcase who you are to your customers. You will be judged based on how frequently you post updates, how you consistently engage with your customers, how attentive you are, and how you create positive relationships. We offer Google My Business management services that will help you respond to reviews, answer customer questions, and keep your reputation solid.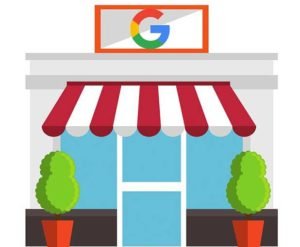 The Advantages of a GMB Listing
Using Google My Business (GMB) is especially beneficial to local businesses, or businesses that cater to a specific city or region for the services they provide like a  physical store that operates in certain region. GMB is therefore beneficial to most businesses.
The main feature that distinguishes GMB from other directories is the amount of information that can be entered into the listing; and as Google continues to emphasize GMB listings and expand their capabilities, the amount of information that can be entered into a listing is only increasing. Businesses now understand the importance of GMB listings as much as they do their websites. The importance of setting up and optimizing your profile correctly cannot be overstated, given the detail involved.  The most popular Google My Business services right now.
In addition to increasing traffic to your website, improving search engine results, and generating more leads, having a Google My Business profile has many other advantages:
Search engine optimization for Google Maps
Ranking in the 3-pack of local search results
The star rating system
Calls and visits to the store increased
Optimization of GMB listings
Engagement boosted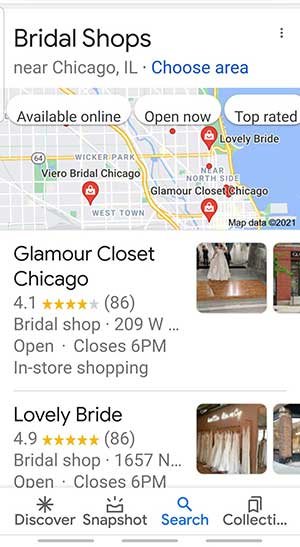 Managing your Google My Business to boost rankings and more
Using Google My Business management services will improve your search results while simultaneously improving your SEO. Optimizing your Google listing involves not only promoting the most important ranking factors for your online presence, but incorporating off-page optimization techniques which take place off of your website and are becoming more and more popular as SEO tactics are becoming more sophisticated as well.
Building a positive reputation and maintaining relationships
Both Google Reviews and Google Questions and Answers, which appear prominently within your Google Profile, are the most powerful Google features. You can build brand loyalty and influence searchers to become clients by creating a review strategy that matches your business ethos. Provide FAQ answers as soon as possible so that there is no time wasted waiting for customers to ask.  All of these tricks help us improve your Google My Business listing, so that it shows up at the top of search results.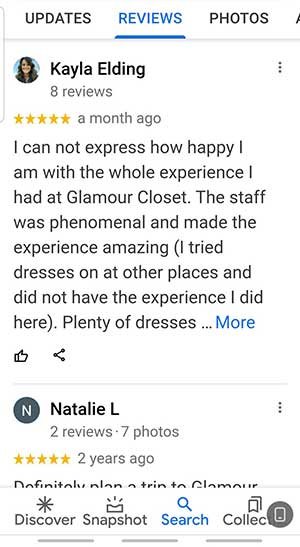 Increase engagement with posts, photos and updates
A Google listing includes a feature called Google Posts and photos that lets you create engaging posts with current specials, events, new products, and other content. Your business will stand out in the search results as a result of these posts and you can engage with customers directly. You can engage a GMB management service specialist to design compelling content and incorporate all the right details to not only increase engagement but also produce more business.
.
Local 3-pack listings get 70% more clicks than those that are not there!
Most businesses that are ranking well in the Google My Business listings only rank a few miles from their business address! Below is an example of a client that is ranking in a 13 by 13 mile area , that's 169 square miles.
This is a clients GMB ranking when we started 5/15/2021 They had no presence in the Google My Business 3 pack.
Here they are on 8/15/2021 after we optimized their website and their GMB listing, a circle with a 1,2 or 3 is in the 3 pack.
John Sills
AJ has really helped me with my Supply Chain Consulting business over the past 10 years. He's my "go to" person for help with advertising, SEO, website design, videos and social media for my business.
Janice Lee
Positive: Professionalism, Quality, Responsiveness, Value Best seo service in Pompano as far as I am concerned! .
John Tutloff
I have been a client of AJ's for 5 years and I could not be more satisfied with the results. Very knowledgeable and keeps me informed of all changes that occur.
There are many areas of our Google My Business Optimization and Management Service that have a positive impact on your Business Profile's ability to rank for local keywords and increase your leads from Google.
Let's Get Started!
Call Us Today For a Free Consultation
(954) 363-0602