Whole House Water Filtration System Daytona Beach
What's in Your Drinking Water Daytona Beach?
As concerns about pollution and health continue to rise it is important for us to make sure that we know our families water source that we drink and bath in every day is clean and pure. Although The Environmental Working Group (EWG's) latest drinking water quality report stated that Daytona Beach follows federal health-based drinking water standards.  It also reported 18 contaminants detected and 5 of those exceeded limits.
And then there is chlorine!
 Chloramine and chlorine are permitted for use in drinking water treatment plants by the U.S. Environmental Protection Agency (EPA).  One of the reasons why chlorine is so useful is because of its unique capacity to kill bacteria.  When introduced to water, chlorine kills pathogenic bacteria.
Upon entering the human body, it kills 70% of our immune system's beneficial bacteria.
Take control of your family's most precious resource, pure clean water.
Fill out the form below
We will call you to set up Free water quality Test
Why Galene Water Treatment
For more than 25 years, Galene Water Treatment has been providing the highest-quality, home water purification systems available on the market.
We are dedicated to providing nothing but unequalled water treatment solutions. No matter what your water issue is; hard water, bad taste, stains, odor or build-up in your pipes, faucets and appliances, we can handle it all.
Our certified water specialists are trained to identify, contain and eliminate virtually any water problem in Daytona Beach.
Galene's residential water quality experts can tell you exactly what's in your water. Our service is completely free of charge.

A technician will come to your home to analyze the water from your kitchen tap when you schedule your water test, and he will share the results with you in your home. 

After identifying the specific water quality problems in your drinking water, your friendly Galene representative will propose the best solution.
Benefits of A Whole Home Water Filtration System
Reduces Mineral and Scale Build Up on Appliances
Reduces Detergent and Shampoo Requirements
Reduces Hard Water Spotting
Reduces Chlorine Odor and Taste
Reduces VOC's And THM's
Reduces Pesticides
Leaves Water Looking Clearer
Reduces Sulfur and Rotten Egg Smell
Reduces Iron Concentration
Reduces Sediments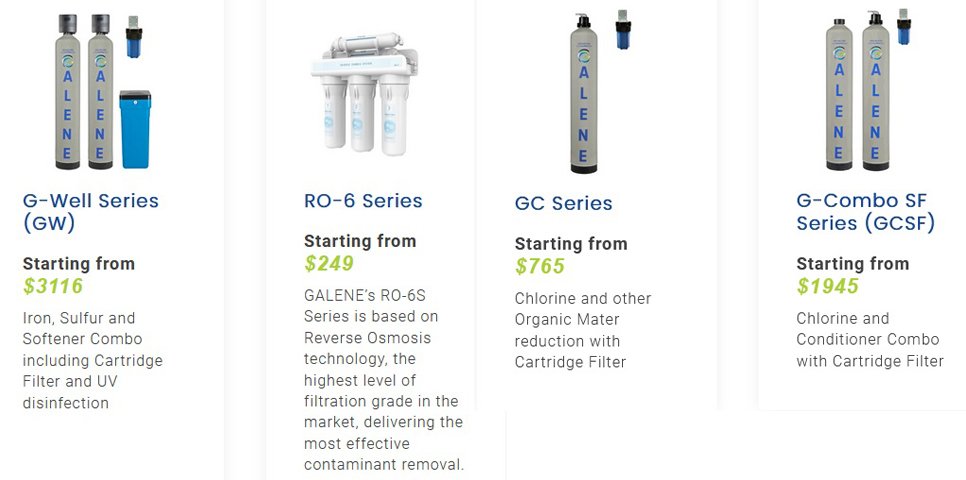 Why Should You Have a Whole House Water Filter?
A serious problem in Florida is it's hard water. Hard water has high levels of minerals like calcium and magnesium. Although it is safe to consume, hard water can cause a variety of problems. Hard water can cause mineral buildup in water fixtures and soap scum inside the tub. There may also be spots on glassware or dishes. Hard water can cause damage to appliances such as washing machines, dishwashers and washers that are water-based.
Small amounts of chlorine are safe and healthy. It helps to disinfect water, prevents waterborne disease, and is therefore safe for drinking. A strong chemical or bleach smell can be a sign of trouble. The smell is a warning sign that the well pump is not working properly. The EPA mandates that the chlorine level in public water systems must be within a safe range, but no higher than 4 mg/L. There are simple ways to get rid of the chlorine odor in Florida's water.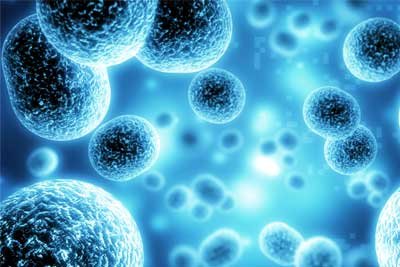 The water supply is at risk from organic contamination by bacteria. Septic tanks, livestock, and poorly installed wells are common sources of bacteria. There are several health risks associated with bacterial contamination, including infection and illness. "Flesh-eating bacteria," which can cause blood to stop flowing and tissue damage, is also a concern. Sulfur bacteria can also be detected by a sulfur- or rotten egg-smelling odor.
Contrary to hard water, the aquifer in Florida contains a variety of contaminants that can be detected by smell or taste. The aquifers, which are large underground rock formations made from porous limestone and contain lots of freshwater, have a high volume. Due to the high amount of Florida rainfall and thin soil layers, an aquifer could easily become contaminated by rapid population growth.
Free Drinking Water Testing in Daytona Beach
Home Water Quality Evaluation Services
Galene conducts water quality tests for homeowners in Daytona Beach. Our unique skill set, twenty-years of combined experience and cutting-edge technology are used to provide the highest quality water treatment options for residents in Daytona Beach.
Our goal is to provide clean water free of harmful bacteria, viruses, pollutant, odors and minerals.
This assurance is provided by our clean water services in Daytona Beach

Schedule your test. We'll test your water right away!
Water Purification System Installation
The whole home water filtering system will provide clean, fresh water to every tap and spigot. It will significantly improve the quality of your Daytona Beach water that you drink, wash, and cook with. Galene Water Treatment will help you choose the right system to meet your needs. Many common problems can be solved by water filtering systems.
Water filtering systems remove contaminants from water. You can say goodbye to the rusty spots that appear on your clothes. There will be no more malfunctioning or busted appliances. There will be no more chemical residues on hair and skin. A properly mounted and maintained water filtering system can add value to your home as well provide you with clean clear water.

We are doing our part to help stop the spread of Covid-19
Daytona Beach Water Softeners
Whether you are seeking a water softener treatment for hard well water or an industrial system we are confident that we can supply you with the water therapy purification solution that is right for you. We additionally use a wide range of other solutions such as upkeep programs in addition to installments as well as repair service for home water filtration systems, reverse osmosis, water softeners, and also well water purification systems and also Warm water heaters.
With Galene Water water softener business every piece of equipment is custom made based upon your water treatment and also filtration needs. We do not count on the one-size-fits-all strategy.
We are proud to offer Daytona Beach POI Water Filtration Systems, Whole House System, Water Softeners, Water Treatment, Wastewater Treatment, Equipment Sales and Service, Design/Build Projects, Custom Water Systems, Reverse Osmosis Systems, Residential and Commercial Water Softeners, Residential and Commercial Water Filtration Systems. Specialized Products to Work with Your well or Municipal Water, Service on Most Makes and Models, Delivery of Salt for Your System, Installation and Full Service.
City Page Links: city link 1, city link 2, city link 3, …………………………………………………………………………………………………………………………………………….